K9 Unit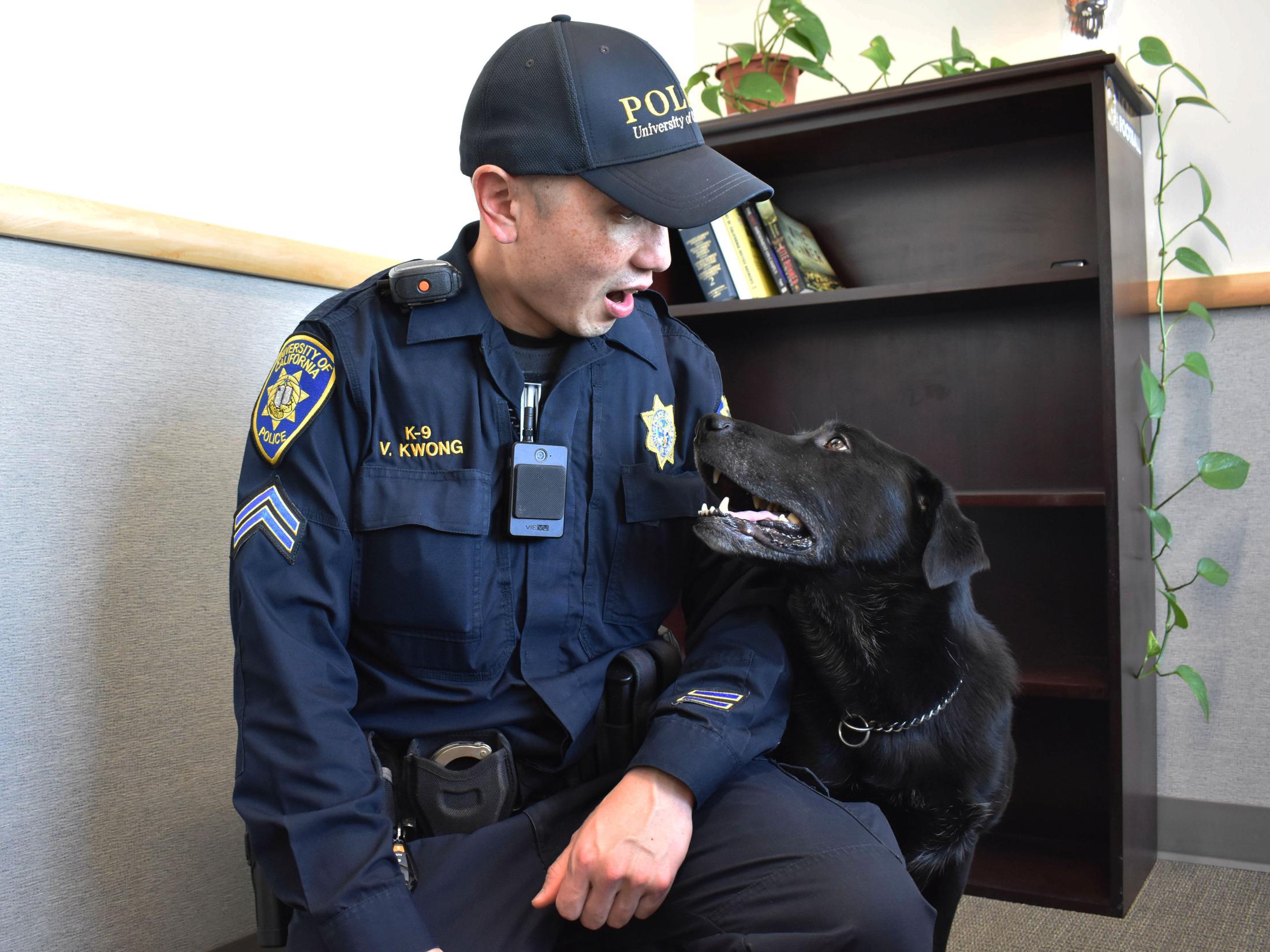 The UC Davis Police Department is proud to include our K9 Unit
Officer Kwong is the handler to our K9, Officer Charlie, a Labrador mix and a rescue from the Davis area.
In 2022, Charlie was reassigned from Explosive Ordinance Disposal and article search, to the police department's Outreach unit. Charlie is a proud part of the Aggie community, represents the UC Davis Police Department at large campus and dignitary events, and enjoys every opportunity to meet new friends on campus and hand-out smiles, tail wags and love.
Charlie was certified in explosive detection and article searches, capable of detecting numerous different types of explosives and locate evidence left behind at a crime scene. Charlie also assisted the Yolo County Bomb Squad as needed.
If you spot them on campus, stop by and say hi!
For information contact Officer Vincent Kwong:
(530) 219-3167 | vpkwong@ucdavis.edu
For more updates on Officer Charlie check out his social media pages!