K9 Unit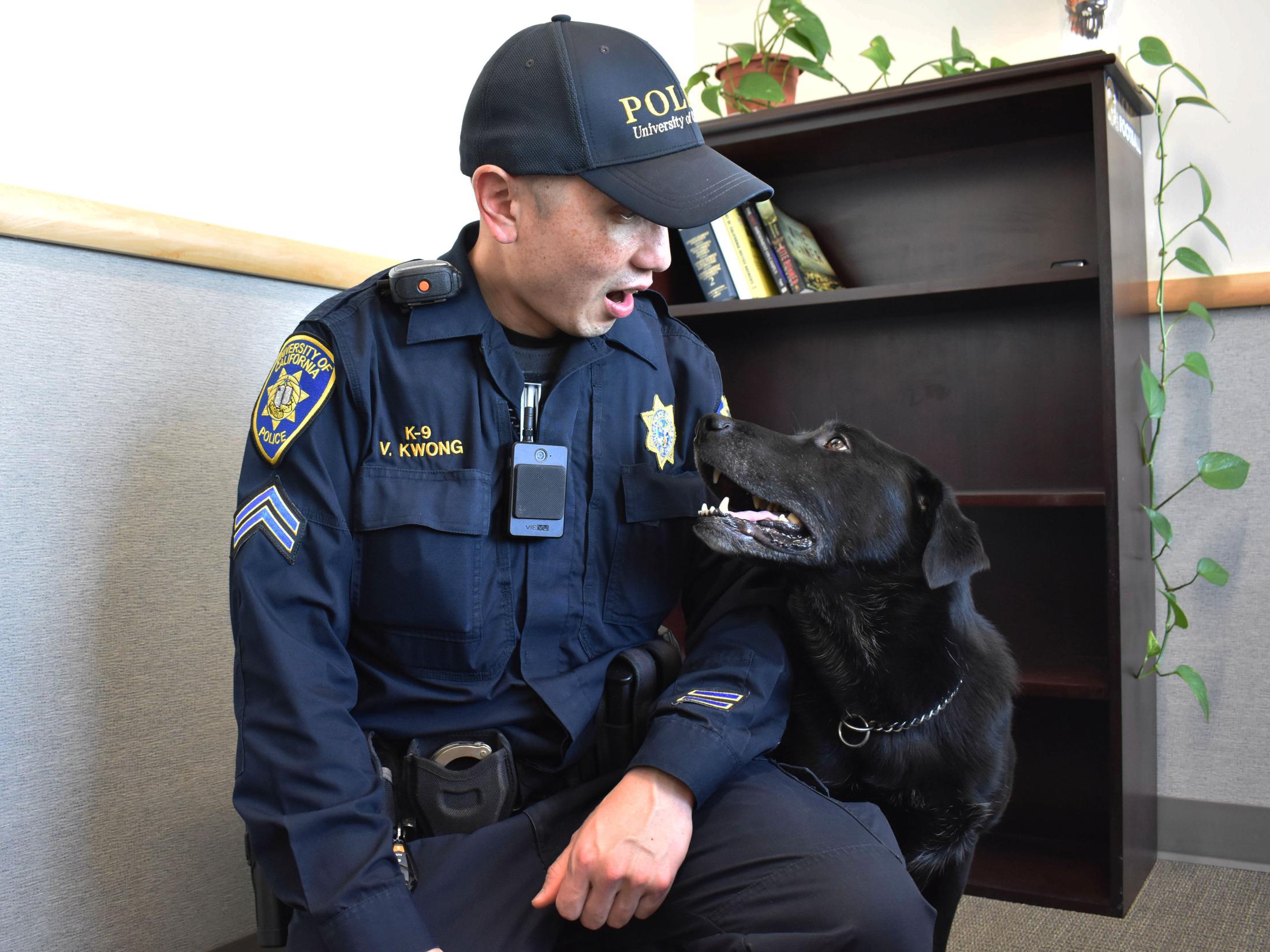 The UC Davis Police Department is proud to include our K9 Unit
Officer Kwong is the handler to our K9, Officer Charlie.
Charlie, a 3-year-old Labrador mix, is a rescue from the Davis area.
Since his adoption, Charlie has been in K9 training and is now certified in explosive detection and article searches. He can detect numerous different types of explosives and locate evidence left behind at a crime scene. The K9 Unit is a proud part of the Aggie community. They will help the UC Davis Police Department at large campus and dignitary events to enhance security and hope to get the chance to meet new friends on campus when they're not busy searching. They will also support and assist the Yolo County Bomb Squad as needed.
If you spot them on campus, stop by and say hi!
For information contact Officer Vincent Kwong:
(530) 219-3167
For more updates on Officer Charlie check out his social media pages!
https://www.facebook.com/UCDavisCharlie