Think of us when you think of security
Beyond crime prevention and law enforcement, providing safety and security services to UC Davis is an important part of the Police Department's responsibilities.
Services such as lost and found, building alarm systems, event security and staff background checks are basic, but critical, ways the UC Davis Police Department helps make Davis and Sacramento campuses safer.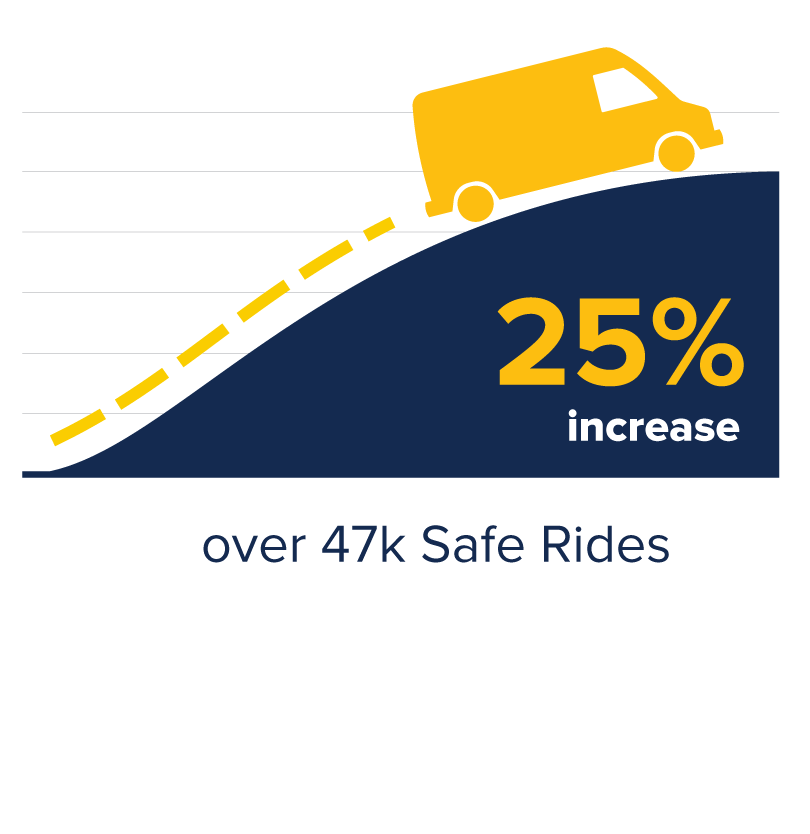 Our Safe Rides service is our most commonly used service, and probably the most likely way a student would interact with the UC Davis Police Department. The department saw a 25% increase in use of Safe Rides in 2019, with more than 47,000 rides for the year. This service offers secure rides or escorts after dark on campus, late night between campus and city locations, and throughout the day for wheelchair users.
Continuous improvement and customer service
The UC Davis Police Department strives for continuous improvement in everything we do. We now seek to understanding student, staff and academic satisfaction with the services we provide them as our customers. We have been ranked highly in the Academic and Staff Satisfaction Survey, where we received positive feedback regarding response time, friendly staff, our Safe Rides program and bike light distribution. In 2020, we also sought feedback from students via the Student Satisfaction Survey on ways we can improve our services.
The UC Davis Police Department is also seeking accreditation from the International Association of Campus Law Enforcement Administrators (IACLEA). In addition to ensuring our policies adhere to current best practices, this accreditation requires us to commit to a process of continuous self-assessment of our services to the community.