Throughout the core of campus and the Arboretum, 22 emergency call boxes provide extra security for the campus community. The call boxes allow users to contact campus emergency services with the press of a button to dispatch either police or firefighters to their location. Each box is also equipped with a camera that can provide livestreamed video surveillance that can be recalled for 30 days.
The first emergency call boxes were placed in 2016 to provide a reliable, easy-to-access method of contacting campus emergency services where cell phones may falter. ASUCD advocated for more boxes to be placed and the UC Davis Police Department, in collaboration with Campus Planning, Design and Construction Management, Facilities Management and IET, has worked with students in the following years to determine the best locations for additional boxes.
In addition to directly connecting users with campus emergency services, the call boxes act as a reminder that help is just one call away, which can deter crime and reassure the community.
Find a call box
See all the locations of emergency call boxes in the image below or on the Campus Map under "Student & Staff Resources."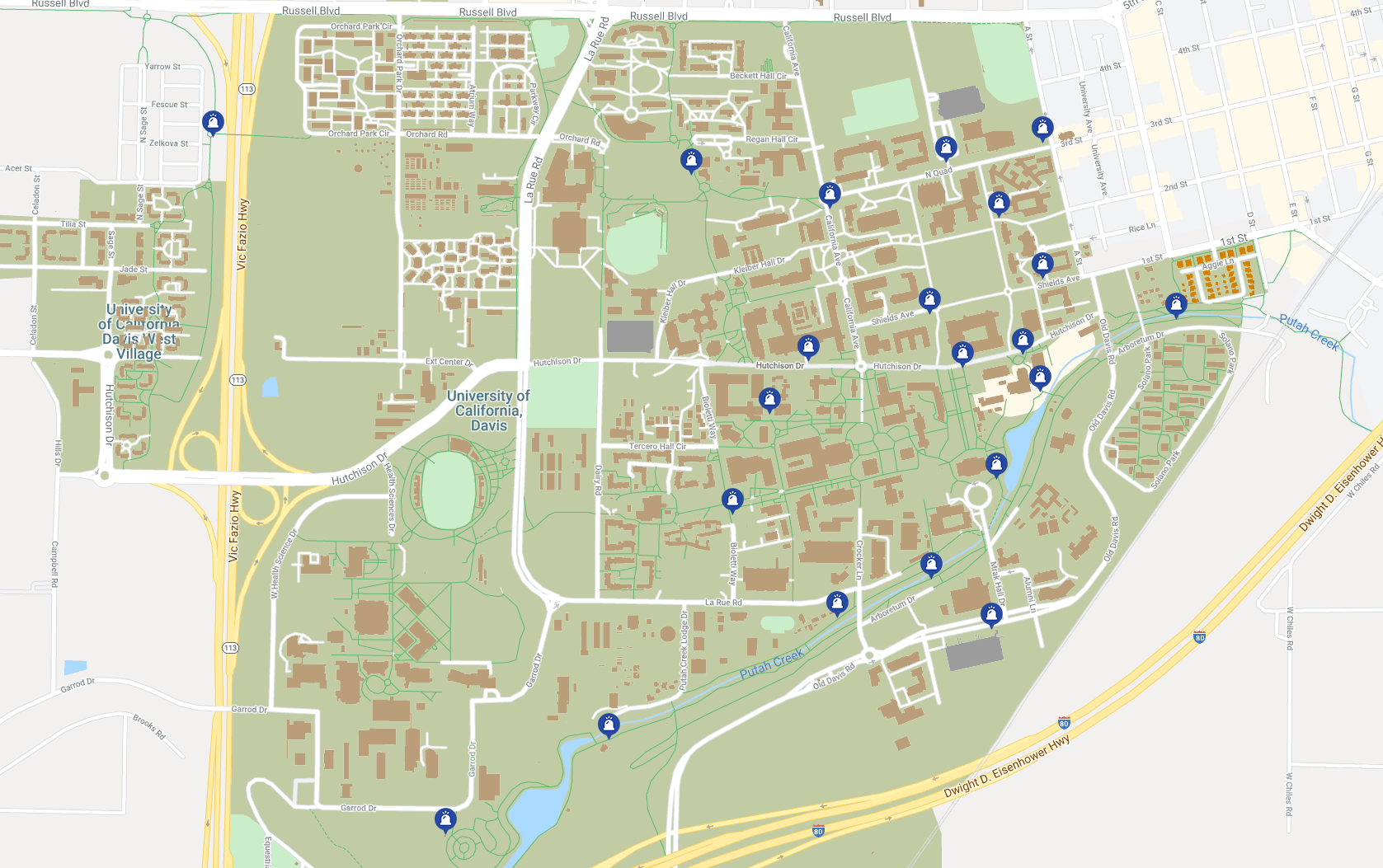 Find locations of all emergency call boxes on the Campus Map