Now Accepting Applications
UC Davis Police Department is now accepting applications for Protective Service Specialists
Updated: May 12, 2023
Becoming a Protective Service Specialist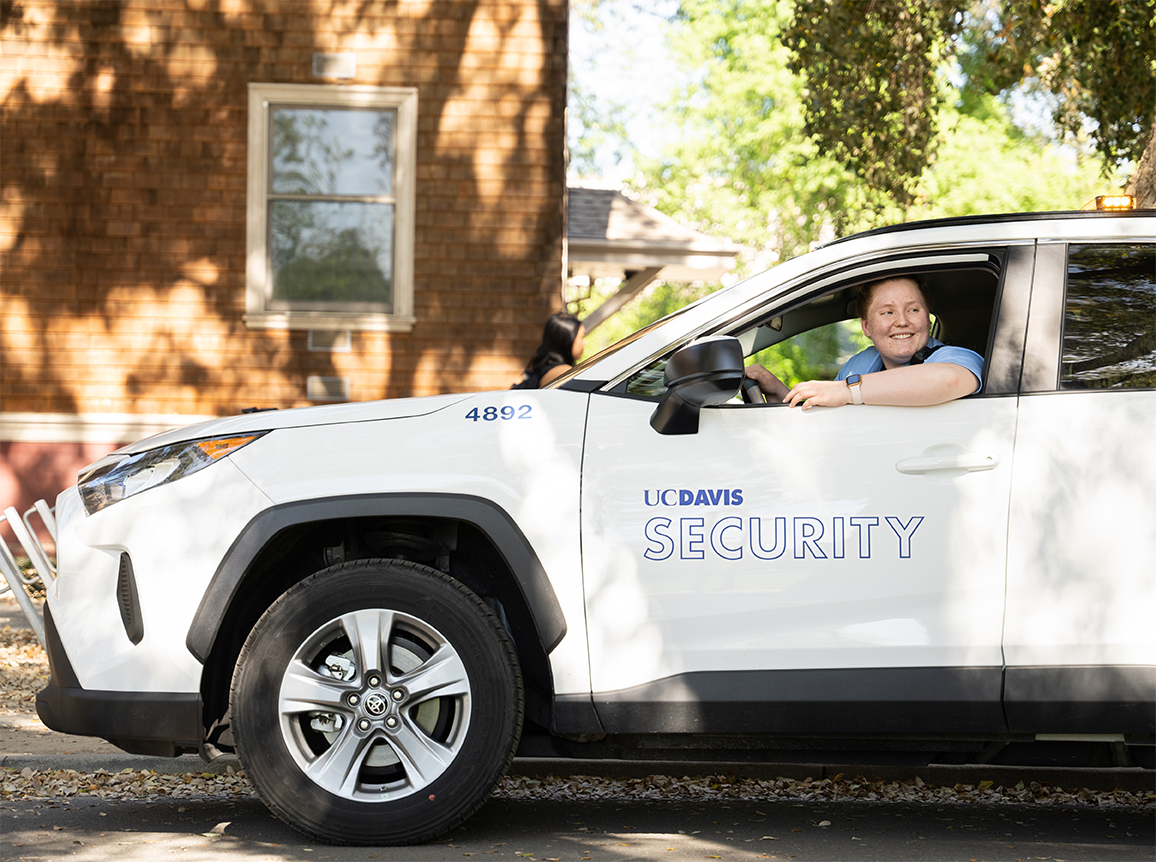 The Protective Service Specialist position is a full-time, hourly paid position with full UC Davis benefits. Protective Service Specialists receive shift differentials and a yearly uniform allowance, as outlined by the collective bargaining agreement.
Protective Service Specialists receive specialized training including Avade Certification and CPR, AED, and First Aid Certification. Protective Service Specialists receive the unique experience of working alongside UC Davis police officers on a day-to-day basis and assist to preserve and further enhance UC Davis's campus safety.
Minimum qualifications are:
A BSIS Guard Card
1 year of security experience
Valid CA driver's license
Employment is dependent upon successful completion of a background investigation.
Apply now for the Protective Service Specialist (SCRTY GUARD) position.
Any questions regarding the program, application, or hiring process can be sent to campussecurity@ucdavis.edu.