Aggie Host Security Division
To request Aggie Host Security, contact manager:
Ernesto A. Moron
(530) 752-3279  |  
eamoron@ucdavis.edu
The Aggie Host Security (AHS) officer program provides security and support at UC Davis campus events. In addition, AHS personnel facilitate the UC Davis Safe Ride Service that is free of cost to UC Davis students, faculty and staff.
Aggie Host Security Officers are non-sworn, student security personnel who support the mission of the UC Davis Police Department by providing a variety of public safety services to the campus, including:
UC Davis Safe Ride Services, free upon request, for students and staff after hours on campus. UC Davis Student Housing is a key supporter and their attentiveness to maximizing the safety of all UCD affiliates is much appreciated.
Special event security for concerts, athletic competitions, theatrical performances and other large-scale campus events such as Picnic Day and the Whole Earth Festival. There is a charge for event services. (See Rates.)
Site Surveillance at various locations on campus to deter vandalism, fire damages and/or burglary. Services are available daily and overnight if needed. There is a charge for surveillance services. (See Rates.) Aggie Host Security Officers patrol the West Village complex and provide security service to all critical infrastructure on campus.
In December 2013, the Aggie Host Security Program was employed to provide site security for the West Village community on campus. Aggie Host Security Officers serve as members of the community providing an extra layer of protection and work directly with police officers assigned to campus. Aggie Host Security Officers are equipped with portable radios that provide a direct link to the UC Davis 911 Emergency Dispatch Center.
Aggie Host Security Officers are trained to enhance campus diplomacy, diffuse disruptive behavior, minimize risk through access control countermeasures, manage large crowds and to execute stringent inspection protocol when justified. They can be readily identified by their black uniforms with gold embroidery and departmental equipment.
Request Security Services
To request Police and/or Aggie Host security services for an upcoming event, please follow the directions on the form below.
Complete, attach, and submit your updated file to securityrequest@ucdavis.edu. We will confirm your request within 48 hours of receipt.
Security Service Rates
| Service | Hourly Rate |
| --- | --- |
| UC Davis Safe Ride | Free |
| Special Event Security Services | Hourly Rate |
| --- | --- |
| Aggie Host Security Officer | $20.00 - $26.00 |
| Aggie Host Security Supervisor | $28.00 - $37.00 |
| Aggie Host Security Manager | $65.00 - $92.00 |
| UC Davis Police Officer | $94.00 - $126.00 |
| UC Davis Police Sergeant | $113.00 - $151.00 |
For special event services, the number of security personnel will be determined by various criteria; including the size and scope of your event. UC Davis Conference and Event Services can assist with building reservations for special events as part of their event planning service. The UC Davis Police Department Security Coordinator or Security Director will assist with security measures and in some cases will employ sworn law enforcement personnel should they be requested or required.
Becoming an Aggie Host Security Officer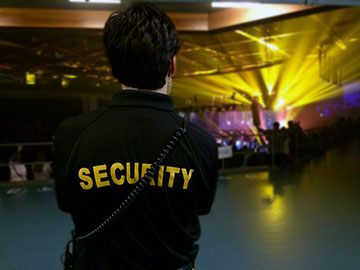 UC Davis students in good standing are welcomed to apply. Employment is conditional upon a background check and the completion of specialized introductory and ongoing training.
If interested, hard copy applications can be picked up at the front lobby of the UC Davis Police Department. An electronic application can also be found here at the AHS Officer Application pathway. Completed hard copy applications should be submitted in person at the UC Davis Police Department's front service desk. Applications are accepted year-round with 2-3 hiring cycles taking place per academic year.
Please email the completed electronic version to Ernesto Moron at eamoron@ucdavis.edu.