Statistical Stop Data Report
Statistical Stop Data Report
Message to the UC Davis Community
The UC Davis Police Department strives to provide law enforcement service with due regard for the demographic and cultural diversity of our community. It is therefore our policy and practice:
To enforce the law equally and fairly without profiling or discrimination toward any individual or group because of their race, ethnicity or nationality, religion, gender, sexual orientation or disability. 
To be as transparent as possible in responding to complaints of profiling.
Starting in 2014 and at the request of our campus community, we established a program to collect statistical data during vehicle/bicycle stops and to share these statistics with the community via our police department website. While some police departments across the country collect similar data, very few proactively make this data available to the public without a public records act (PRA) request.  The data acquired for this purpose does not contain the identity of any persons stopped by UC Davis police officers and officers will not ask for identifying information solely for the purposes of collecting this statistical data. When data for this survey tool were not readily available via an official document such as a driver's license, officers recorded data based on their observations and perceptions. We realize that perceptions are not always exact, but our intention is to collect this data while expressing the utmost respect towards the community members we serve.

This report details information as it relates to vehicle and bicycle stops between the dates of May 2014 and September 2015. 
Click Here to Review the Report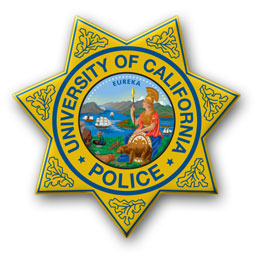 Primary Category