Officer Jena Du: Building bridges with the UC Davis community
Meet the Officer: Jena Du
From Aggie Host to UC Davis Police, Officer Jena Du strives to build bridges with the UC Davis community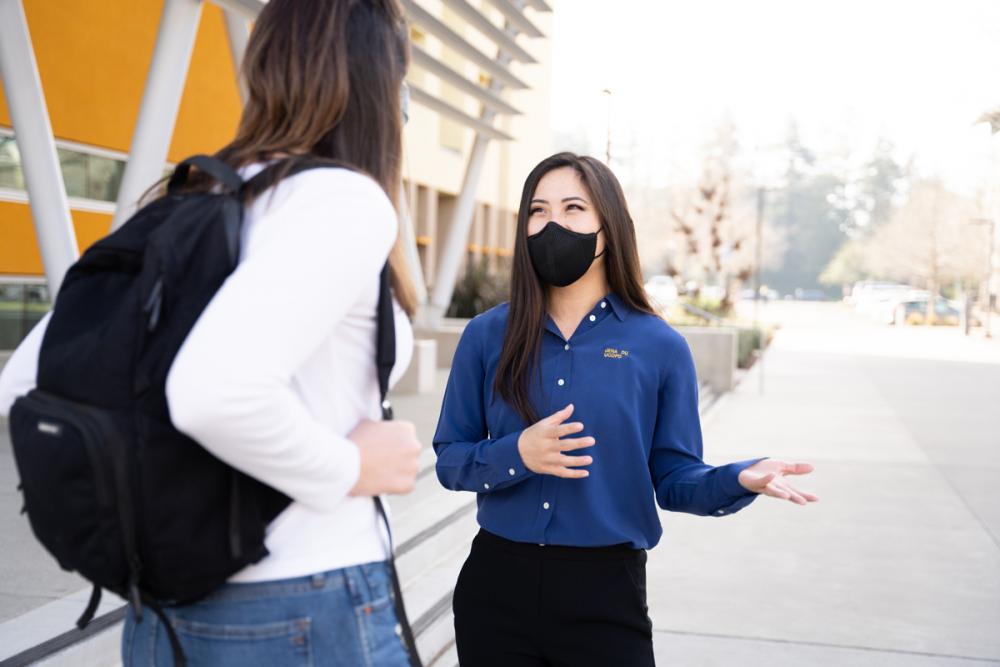 As the UC Davis Police Department's first CORE Officer, Officer Jena Du has stepped into a role devoted to helping her Aggie community feel heard.  
Like many UC Davis police officers, Du is an Aggie alumna. She came to UC Davis as a political science major, planning to be a lawyer.  
"The law was always super interesting to me," Du explained.   
Little did she know, she would soon be shifting from a career spent behind a desk to being on patrol, actively helping those in need.  
Du can trace the start of her career to being an Aggie Host. She joined the Aggie Host program as a UC Davis student and loved working with the campus police department. Before graduating in June 2015, she decided to join the cadet program. This program set her career in motion; in July 2015, she started the police academy. After graduating from the academy, she returned to campus as an officer with the UC Davis Police Department.
She served three years at the UC Davis main campus and two years at UC Davis Health in Sacramento. After those five years, she had been "looking for a change" and the CORE Officer program was "a good change of pace."  
Thankfully for her, this position is very different than that of traditional police patrol. Usually when on patrol, officers do not have the time to have a lengthy conversation with members of their community.  
"With CORE I can take 30 minutes to answer those questions. We want to have an open door for people who have questions," Du said.
"Repeatedly I've had people tell me 'I'm just glad I could talk to somebody and have my concerns heard.'"  
The CORE Officer program provides opportunity for students and staff to contact Du and discuss any issues they may be facing. For staff members, these issues may include a security assessment for an office burglary or de-escalating a situation involving a student or fellow staff member. Students may contact the CORE Officer for a range of topics such as bike safety or more difficult topics including sexual assault. In more sensitive situations, the officer will aid in every way she can and provide further options for assistance.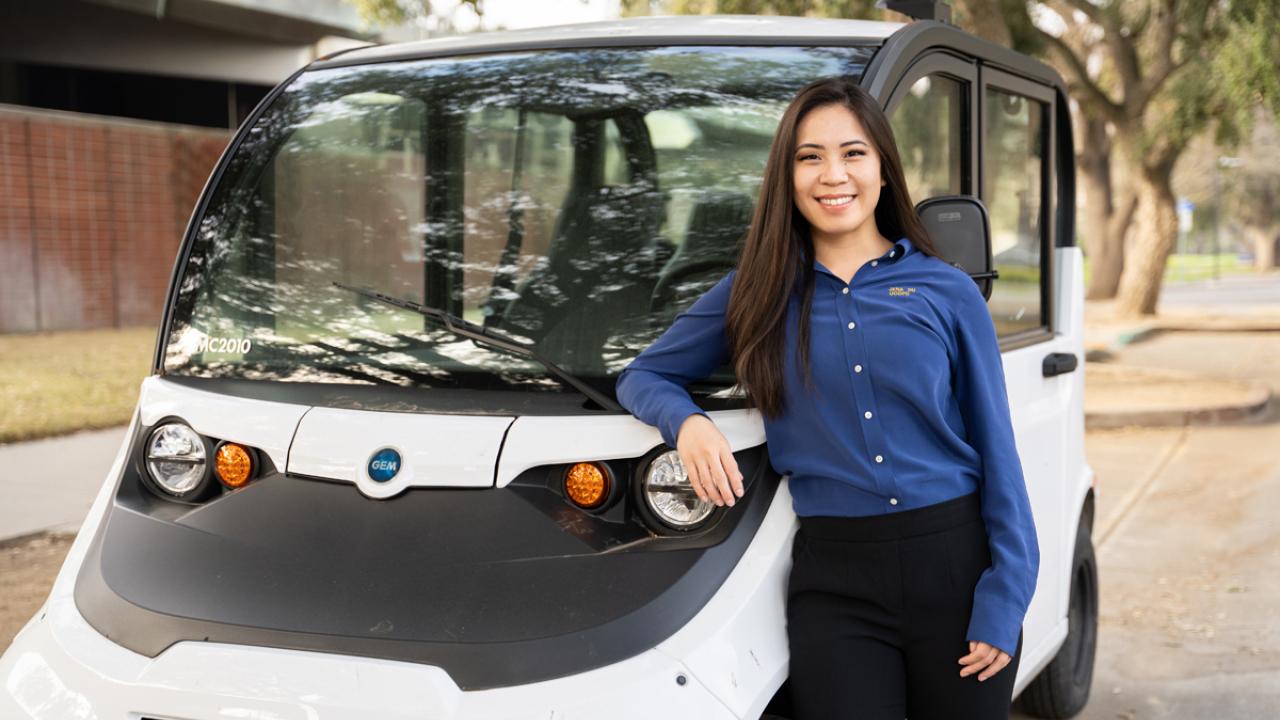 The desire to build trusting, lasting relationships with the campus community is a shared value between Du and the CORE Officer program.  
"We can't force people to trust us, we have to earn that," Du explained.  
As the CORE Officer, Du will be driving around campus in a white, currently unbranded, electric vehicle and will be wearing a UC Davis shirt embroidered with her name and department. When you spot her roaming around campus, do not be afraid to strike up a conversation and share any questions or concerns you may have.  
More information:
Primary Category
Tags