The Police Community Academy will not be offered this year, please check back in Fall 2023 for more details.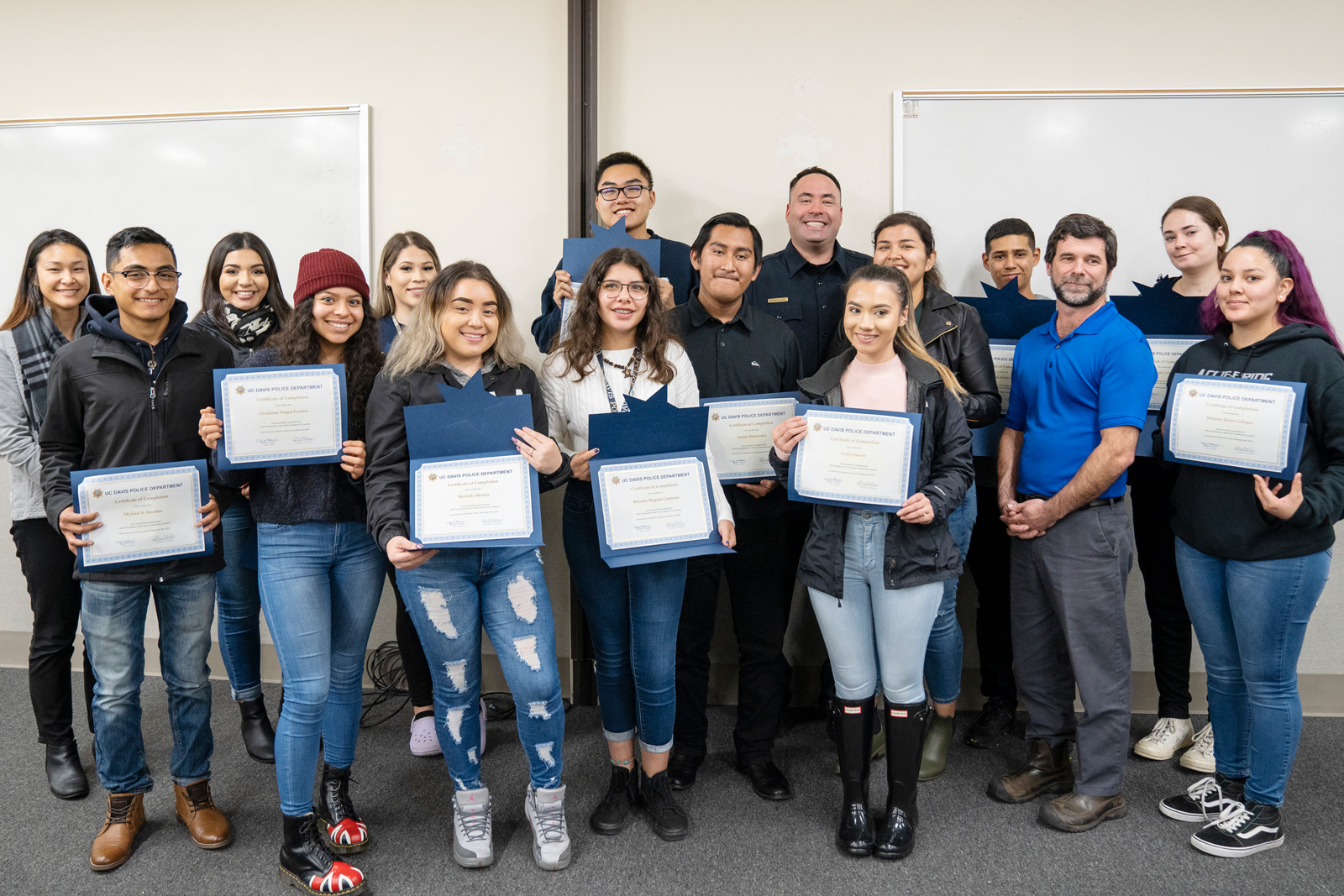 Police Community Academy
Interested in learning more about the UC Davis Police Department? This free, eight-week course gives you an insider's view.
The Police Community Academy covers:
Arrest-search-seizure
Defensive tactics
Lethal and non-lethal force scenarios
Evidence processing and fingerprints
Vehicle stops
Community-oriented policing
Jail and Coroner's office tour
Mock jury trial
Other great topics
---
Who Can Attend?
There are no special requirements for taking the course, but a UC Davis Police Department Live Scan background check may be required.
Enrollment is open to all UC Davis students, staff, faculty as well as citizens in the community who wish to learn more about law enforcement at UC Davis. UC Davis students can earn two units for full attendance.
---
Registration
To register, click the button below: 
Register for the Community Academy
---
Tags